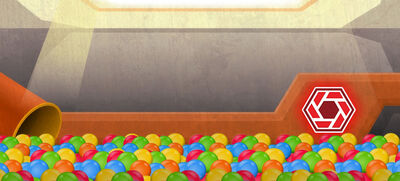 The Ballroom is a room at Odd Squad (Headquarters) that consists of an enclosed area full of balls that resembles those often found at children's indoor playgrounds. Agents often use this room to hold important meetings (as in Best Seats in the House and Training Day), or for revealing secret information (as did Octavia in Life of O'Brian).
Ad blocker interference detected!
Wikia is a free-to-use site that makes money from advertising. We have a modified experience for viewers using ad blockers

Wikia is not accessible if you've made further modifications. Remove the custom ad blocker rule(s) and the page will load as expected.