Good Egg Bad Egg




Season 2, Episode 9b

Production Information

Air Date
July 8, 2016
Written by
Unknown
Directed by
Unknown

Episode Guide

Previous
Next
Happy Halfiversary
Night Shift
Good Egg Bad Egg is the B-Plot of the 9th episode of the second season of Odd Squad.
Synopsis
Olympia, Otis, and Ocean try to determine what kind of creature will hatch from an egg.
Trivia
This episode has no background music.
Curriculum
Data Analysis and Measurement. 
Airdate
July 7th, 2016.
Gallery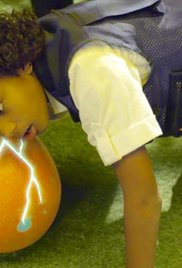 Ad blocker interference detected!
Wikia is a free-to-use site that makes money from advertising. We have a modified experience for viewers using ad blockers

Wikia is not accessible if you've made further modifications. Remove the custom ad blocker rule(s) and the page will load as expected.