Odd Squad is a Canadian/American children's live action television series that premiered on TVOKids in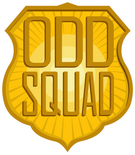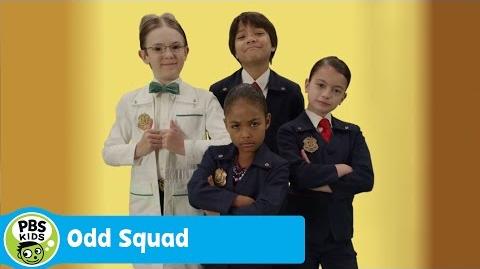 Canada and PBS Kids in the United States on November 26, 2014, both on the same day. The series is co-produced by The Fred Rogers Company and Sinking Ship Entertainment in association with TVOKids and Ici Radio-Canada Télé. The series is created by Tim McKeon and Adam Peltzman.
Characters
Main Characters
Supporting Characters
The seal of the Odd Squad Headquarters makes use of the Droste effect. It is a Jackalope surrounded by bananas carrying a shield with the seal on it.
Episodes
Season 1 (in order of U.S. release date)
Season 2 (in order of U.S. release date)
Film
Television Series (in order of release date)
Funding
The Heising Simons Foundation Unlocking Knowledge, Opportunity, and Possibilities 
A Cooperative Agreement from the U.S. Department of Education 
The Corporation for Public Broadcasting's Ready to Learn Grant
Viewers Like You
References
http://tvo.org/program/207762/odd-squad/
http://www.pbs.org/parents/oddsquad/episodes/
External links