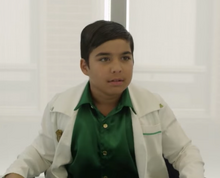 Obbs was the former president of the Odd Squad Scientists. After an attempt to mind control all scientists and take over the world, he was discharged from the position.
Trivia
Obbs believes that the Odd Squad scientists are underappreciated and that they do all the work while the agents get all the glory.
Obbs has a hunch about the possibility of life on Neptune.
Appearances
Gallery
Ad blocker interference detected!
Wikia is a free-to-use site that makes money from advertising. We have a modified experience for viewers using ad blockers

Wikia is not accessible if you've made further modifications. Remove the custom ad blocker rule(s) and the page will load as expected.