Sound Check Part Deux
Season 1, Episode 23a

Production Information

Air Date
April 1, 2015
Written by
Andrew De Angelis Alex Fox Rachel Lewis
Directed by
Stefan Scaini Craig David Wallace

Episode Guide

Previous
Next
Fistful of Fruit Juice
Jinx (Episode)
Soundcheck Part Deux is the A plot of the 23rd episode of Odd Squad.
Synopsis
When some of the members of Soundcheck go missing, Otto and Olive must bring them back together in time for their big concert.
Olive's Random Slide
This is... a sock I lost.
Airdate
April 1st, 2015
Learning Goal
Data Collection and Analysis: using data to make predictions
Trivia
The title is based on the movie "Hot Shots Part Deux" starring Charlie Sheen.
When Olive, Otto, and Danny T are in Otto's Soundcheck room, it has music in the room. It plays Take Away 4. It also plays Up, Down, Left, Right.
Gallery
Video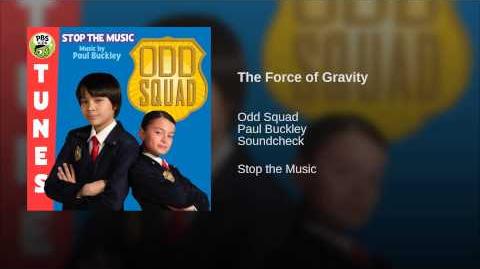 Ad blocker interference detected!
Wikia is a free-to-use site that makes money from advertising. We have a modified experience for viewers using ad blockers

Wikia is not accessible if you've made further modifications. Remove the custom ad blocker rule(s) and the page will load as expected.