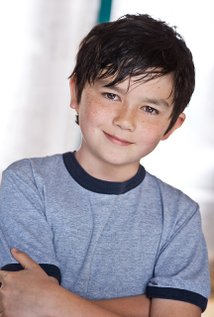 Bio
Tate Yap was born in Guelph, Ontario. He has an older brother Tristen, also an actor, and his parents are Cynthia and Chun-Hun Yap. Tate, a native of Cambridge, Ontario, has been performing since age 6, making his first appearance on stage in the Browns Children Theatre production of Peter Pan as Smee.
Movies
Odd Squad (O'Donahue)
Doolyville (Lead, Tate)
In the House of Files (80s Punk Kid 1)
All that you Loved (Cole)
The Unleashed (Joseph's Brother)
Boss of me
Open Window (Young Boy 2)
Gallery
Ad blocker interference detected!
Wikia is a free-to-use site that makes money from advertising. We have a modified experience for viewers using ad blockers

Wikia is not accessible if you've made further modifications. Remove the custom ad blocker rule(s) and the page will load as expected.