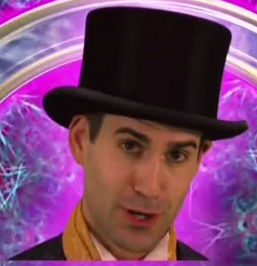 The Great Grinaldi is a magician who appeared in the episode of the same name. His magic is so great, it can affect objects outside of theatres. For example, when he split himself into many pieces, so did many objects around town.
Ad blocker interference detected!
Wikia is a free-to-use site that makes money from advertising. We have a modified experience for viewers using ad blockers

Wikia is not accessible if you've made further modifications. Remove the custom ad blocker rule(s) and the page will load as expected.