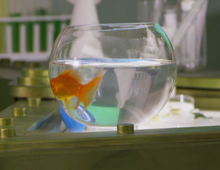 The Odd Squad Goldfish is Odd Squad's resident goldfish. He is fed 30 eggplants every day except Wednesday, when he is also fed 25 meatballs. If you look him in the eye, he will explode. Then he will reappear. Then explode. Then reappear. Then explode...
Oscar calls him "Sir Fishalot."
Appearances
Training Videos and other Interstitials
Gallery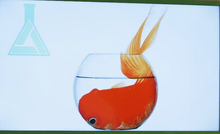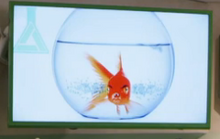 Ad blocker interference detected!
Wikia is a free-to-use site that makes money from advertising. We have a modified experience for viewers using ad blockers

Wikia is not accessible if you've made further modifications. Remove the custom ad blocker rule(s) and the page will load as expected.