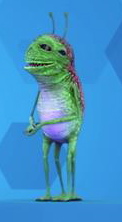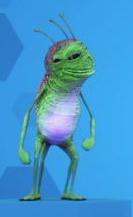 Tiggles and Taggles are creatures both with 6 eyes, 4 legs, and 2 arms. They are both exceptional dancers. Tiggles only have two antennae, while a Taggle has three. Tiggles are friendly and sing well, while Taggles are much more ferocious, eat people, and sing horribly. Tiggles have also been known to speak, as shown in Zero Effect.
Appearances
Ad blocker interference detected!
Wikia is a free-to-use site that makes money from advertising. We have a modified experience for viewers using ad blockers

Wikia is not accessible if you've made further modifications. Remove the custom ad blocker rule(s) and the page will load as expected.