Well, lately lots of people have been doing this whole thing, but I got the idea from Matt. Thanks for the idea!
Anyways, this is how I got to like Odd Squad.
I have always watched PBS Kids and the shows on it. My younger sister was watching too, and we saw a trailer for a new show. It would be coming in the next month, November, and it was called Odd Squad. I thought it would be weird, so I decided to stay away from the show. My sister watched the premiere, all the episodes that had aired so far, and I didn't give the show a second thought.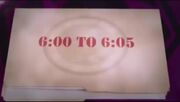 Then one day, my friend Sarah and I were talking about PBS Kids shows, and she told me about a show she loved called Odd Squad. Only then did I actually remember that such a TV show existed. Sarah told me I should watch, so I started watching the show slightly, still skeptical. It was '6:00 to 6:05', and I liked it, but not too much. I only began to truly enjoy the show about a week later.
It was my sister's best friend's birthday party. By now, Captain Fun & Switch Your Partner Round And Round had just aired, so I was behind. All the kids started talking about the show, exclaiming about the episodes and stuff. I suddenly realized that I hadn't given the show enough of a chance. I began watching episodes on YouTube, starting with 'Captain Fun' and got totally hooked. I was obssessed, and I still am.
But it was a secret. I felt embarrassed about liking a kids' show so much, so I didn't tell anyone. But one day, I came upon Alpha Kratt's YouTube channel, and in all honesty, I was inspired. She wasn't a kid, I knew that, but she still loved the show and wasn't afraid to admit it. I joined the wiki proudly and now, here I am.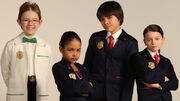 As of now, I watch Odd Squad every day. It's my favorite show, and I have vowed to watch every episode in every season. This show is fun, fresh, and really interesting. I would recommend it to everyone, no matter your age. I guess that's the point of this whole spill - age doesn't matter.
Thanks for listening! I'm happy to be on wikia! :)
Ad blocker interference detected!
Wikia is a free-to-use site that makes money from advertising. We have a modified experience for viewers using ad blockers

Wikia is not accessible if you've made further modifications. Remove the custom ad blocker rule(s) and the page will load as expected.